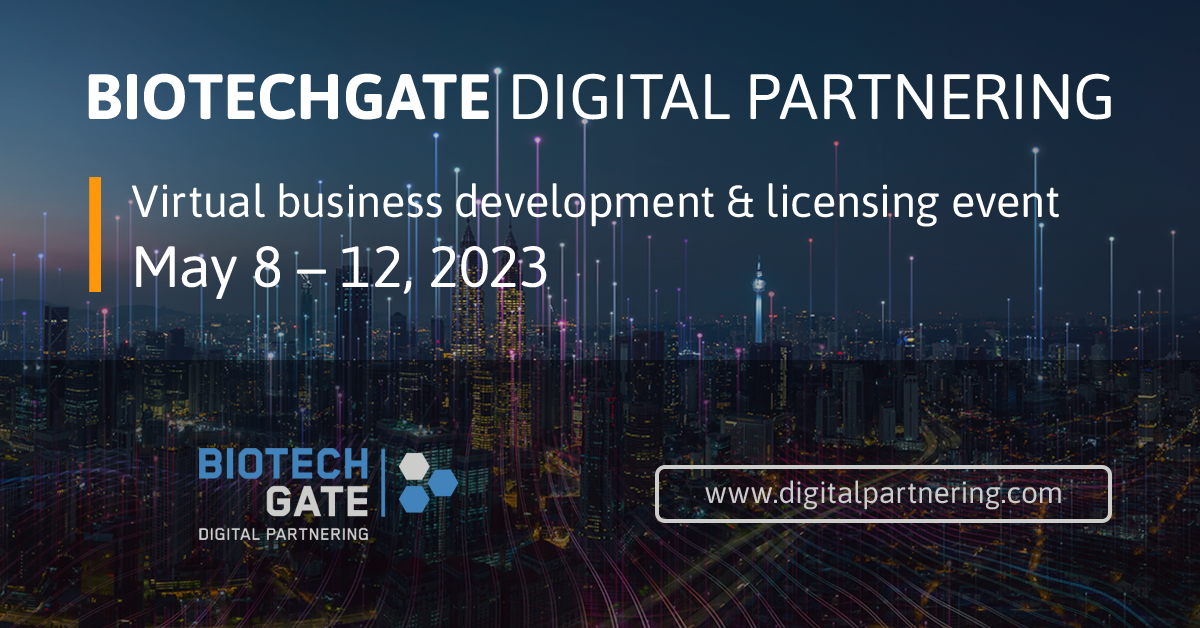 Swiss Biotech Center, partnering with the Biotechgate Digital Partnering Event
One of the major events for virtual business development and licensing is back, from 8 to 12 May, 2023. As a partner of the event, Swiss Biotech Center is pleased to offer Valais life science actors a promo code to participate and enhance their business opportunities!
The Biotechgate Digital Partnering virtual event is designed to support the business development and licensing of pharmaceutical, biotech, medtech and digital health companies.
During a few days of virtual partnering, life science participants from around the world can make new global connections through one-on-one meetings pre-scheduled by Zoom.
An opportunity to be seized!
As a supporting partner, Swiss Biotech Center is pleased to offer all life science players in the Valais an upgrade promo code: vv7-BDP0523-b5c4c8b
Registration and information on Biotechgate Digital Partnering: https://www.digitalpartnering.com/