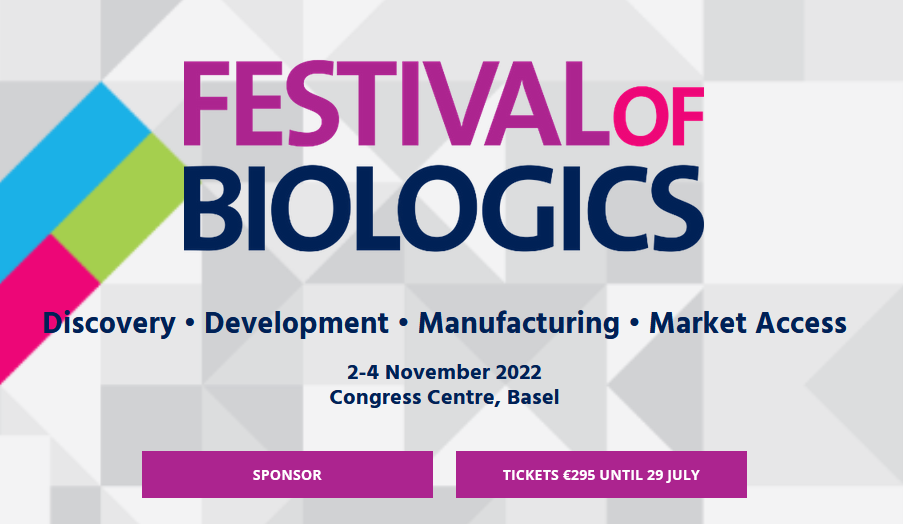 Retrouvez-nous au Festival of Biologics – Bâle!
Du 2 au 4 novembre 2022, nous sommes au Festival of Biologics, au Basel Congress Center, en Suisse. Lieu de rencontre par excellence de communauté des sciences de la vie, ce salon fait le lien entre le monde universitaire et l'industrie.  Couvrant toute la chaîne de valeur de la production de produits biologiques, cet événement dynamise l'innovation. Venez-nous y rencontrer !
L'événement Festival of Biologics de Bâle rassemble des sociétés pharmaceutiques et biotechnologiques, des universitaires et des instituts de recherche, ainsi que leurs partenaires tout au long de la chaîne de valeur. En ce qui concerne les anticorps, l'immunothérapie et les biosimilaires, nos participants partagent la recherche, créent de nouveaux partenariats et s'attaquent aux défis liés aux essais cliniques, à la fabrication et à la commercialisation de nouvelles thérapies.